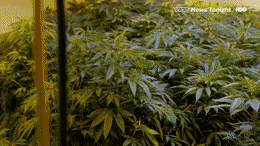 WE OPERATE ON
MARTIAN
TIME!
🛸
NEXT - DAY
DELIVERY
エレベート
​
MONDAY - SATURDAY
​
ALL ORDERS MUST
BE SUBMITTED BY
4PM
​
​
YOUR ORDER WILL DEPLOY
FOR DELIVERY
NEXT-DAY BY 12:30PM
​
​
​
SATURDAY
​
​
ALL ORDERS SUBMITTED ON SATURDAY WILL DEPLOY FOR DELIVERY ON MONDAY
​
​
SUNDAY
​
CLOSED
​
-
​
YOU MAY REQUEST TO HAVE YOUR ORDER DELIVERED AT A LATER TIME THAT WORKS BEST FOR YOU.
WE WILL DO OUR ABSOLUTE BEST TO FULFILL YOUR NEEDS.
​
-
​
IT IS BEST TO SUBMIT ORDERS EARLY.
THE EARLIER, THE BETTER!
WE OPERATE ON A FIRST-COME,
FIRST-SERVE BASIS.
PLEASE CONTACT US IF YOU HAVE ANY REQUEST, QUESTIONS, OR NEED SPECIFIC ACCOMMODATIONS.
​
​
​
​
PLEASE SUBMIT YOUR ORDERS NOW
BEFORE THE TIMER BELOW ENDS
​
​
​
​
​
​
​
​
​
​
​
​
​
​
​
​
​
​
​